Renowned Speakers

Vithian Karunakaran
Colchester Hospital University NHS Foundation Trust UK

Don S Schalch
University of Wisconsin USA

Barbara Boucher
Queen Mary University UK

Albert de Graaf
TNO Netherlands

Helene von Bibra
Klinikum Grobhadern Germany

Parijat De
Sandwell & West Birmingham NHS Trust UK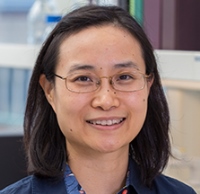 Ning Wu
Van Andel Research Institute USA

Arturo Solis Herrera
Human Photosynthesis Research Center Mexico
Recommended Global Diabetes & Endocrinology Conferences
Diabetes Meeting 2018
About Conference
Welcome to the Diabetes Meeting 2018!
With the amalgamation of peerless speakers of Diabetes 2017 Conference Series Ltd is privileged to announce its "29th Diabetes Conference" which will be held during September 27-28, 2018 Berlin, Germany. We cordially welcome all the eminent researchers, students and delegates to take part in this upcoming Diabetes conference to witness invaluable scientific discussions and contribute to the future innovations in the field of Diabetes.
According to WHO, about 60 million people with diabetes in the European Region. About 10.3% of men and 9.6% of women aged 25 years and over. Worldwide, high blood glucose kills about 3.4 million people annually amongst 80% of these deaths occur in low- and middle-income countries, and almost half are people aged under 70 years. WHO projects diabetes deaths will double between 2005 and 2030. The overall risk of dying among people with diabetes is at least double the risk of their peers without diabetes. Reflecting this imperative, Conference Series is all set to host Diabetes conference in Berlin, Germany this year which will provide the future leadership in this key area for global health.
Diabetes Meeting 2018 will focus on the latest and exciting innovations in all areas of Diabetes research which offers a unique opportunity for investigators across the globe to meet, network, and perceive new scientific innovations. This year's annual congress highlights the theme, "Diabetes from Monitoring to Management" which reflects the innovative progress in Diabetes research. The two days conference includes workshops, symposiums, special keynote sessions conducted by eminent and renowned speakers who excel in the field of Diabetes which include: Diabetes types and symptoms, Diabetes Complications, Diabetes and the Elderly, Clinical Diabetes and Diagnostic Approaches, Endocrinology, Metabolic Syndrome, Diabetes Associated Disorders, Diabetes Medications, Management of Diabetes, Gestational Diabetes, Alternative Medical Therapies for Diabetes, Diabetes market and Business analysis.
Berlin is the capital of Germany as well as European Union's second largest city. It is renowned for its exceptional variety of attractions, its flourishing cultural scene and a way of life that's both fast-paced and relaxed. It is a city of art, artists and museums. The sights of Berlin – from the Brandenburg Gate to the Federal Chancellery – tell the story of an entire nation. The memorial is made up of a visitor center, documentation center, open-air exhibition and the ghost stations exhibition, providing plenty of information on the Berlin Wall and its fall. A feature of Berlin, aside from its exuberance, is the way it continuously reinvents itself. It's worth checking out the Berlin Marathon which will held on the last Sunday of September, and is one of the world's largest marathons, with over 60,000 runners, in-line skaters and wheel chair athletes participating. Berlin is home to world orchestras, museums, renowned universities, entertainment venues and is host to many sporting events.
We look forward to meet you at Berlin, Germany
Sessions & Tracks
Conference Series takes immense pleasure to extend our warm welcome to you all to 29th International Diabetes Congress which will be happening in Berlin, Germany from Sept 27-28, 2018.
Sessions:
The incidence of type 2 diabetes mellitus has increased in children and adolescents and is linked to the rise in childhood obesity. It has been estimated that almost 40% of people with type 1 diabetes develop the condition after 30 years of age. T2DM and its comorbidities are risk factors for vascular disease later in life. Type 2 diabetes is expected to become the 7th cause of death globally by 2030. Type 2 diabetes is strongly associated with obesity, and as such the major burden is now in the middle-income and developing countries where urbanisation and recent affluence have rapidly changed lifestyles. The latest estimates show that global prevalence of 382 million people with diabetes in 2013, expected to rise to 592 million by 2035. As a result, it is imperative for health care providers to identify and treat children and adolescents with this disorder.
It is common for most people with diabetes to begin to develop complications after having diabetes for a number of years. Large scale research studies have shown that the chances of developing the most common complications rises significantly in proportion to each 1% increase in HbA1c levels. Uncontrolled diabetes can lead to a number of short and long-term health complications, including hypoglycemia, heart disease, nerve damage and amputation, and vision problems. There is evidence from large randomized-controlled trials that good metabolic control in both type 1 and 2 diabetes can delay the onset and progression of these complications. However, scientists are still working on developing complications
Amongst the elderly population, type 2 diabetes is a growing problem, and a larger proportion of newly diagnosed diabetics are older. Treating diabetes amongst the elderly can present unique challenges. Other disabilities associated with aging can contribute to the complexity of strictly self-managing diabetes. DM complications and co-morbidities are more frequent in old diabetics compared to their young counterparts. Among this age group, diagnosed diabetes is projected to reach 26.7 million by 2050. The prevalence of diabetes among adults is projected to increase to 14% to 33% by 2050. Targeted interventions and expanded surveillance and research and better policies are needed to address the rapidly growing diabetes burden among older adults.
Clinical Diabetes and Diagnostic Approaches:
Approximately one third of patients with Impaired Fasting Glucose or Impaired Glucose Tolerance will develop diabetes within five years. The frequency of symptomatic diabetes has been decreasing in parallel with improved efforts to diagnose diabetes earlier through screening. Some of the diagnostic markers which can be utilized for the type of diabetes a patient is suffering from are blood sugar, HbA1c, c-peptide, GADA, glycated albumin and glycated proteins. However the gold standard for identifying type 1.5 diabetic patients involves the use of immunogenetic markers for the measurement of autoantibodies. Identification of these patients is clinically relevant to their management as the early use of insulin resulted in β-cell preservation in several pilot studies. Improvements in diabetes care and management have been crucial in lowering the incidence and severity of Diabetes. Several therapeutic strategies in the early stages of Diabetes are being evaluated.
With a health condition like diabetes, where the individual is responsible for round-the-clock self-monitoring, there are many benefits to come from care that is both increasingly automated and personalised for the individual. There are many pieces of diabetes technology or devices that can help you manage your diabetes. Smartphone integration, better automation of insulin delivery, and personalized insights from super computers are just a handful of the advances on the horizon. Most of the current research has centered on the improvement
The importance of the metabolic syndrome is not just related to its high prevalence rate but also because it predicts the development of diabetes and cardiovascular disease. Approximately 20 – 25 percent of the world's adult population has the cluster of risk factors that is metabolic syndrome. Obesity and sedentary lifestyles are major contributing factors to the syndrome and provide opportunities for interventions. It is currently the third most common cause for liver transplantation and is projected to be the leading cause for liver transplantation in 2020. Data from the World Health Organization suggests 65% of the world's population live in countries where overweight and obesity kills more people than underweight. The International Diabetes Federation reports that as of 2011, 366 million people suffer from diabetes; this number is projected to increase to over half a billion (estimated 552 million) by 2030.
Endocrinology is concerned with the integration of developmental events proliferation, growth, differentiation, psychological or behavioral activities of metabolism, growth and development, tissue function, sleep, digestion, respiration, excretion, mood, stress, lactation, movement, reproduction, and sensory perception caused by hormones. Endocrine disease mainly occurs due to hormonal imbalance. The endocrine system influences how your heart beats, how your bones and tissues grow and also even your ability to make a baby. The endocrine system plays a major role in whether or not you develop diabetes, thyroid disease, growth disorders, sexual dysfunction, and a host of other hormone-related disorders.
Diabetes Associated Disorders:
Diabetes mellitus has been associated with a number of musculoskeletal manifestations. A number of studies outline the association between diabetes and cancer. Moreover, type 2 diabetes already causes 5 million deaths per year, mostly from cardiovascular diseases. The literature indicates a strong and consistent increase in the risk of cancer in people with type 2 diabetes. People with diabetes have higher rates of hepatitis B then the general population. These associations have been mainly supported by epidemiological studies, because their pathophysiological mechanisms have not been completely clarified. Identification and treatment of those lesions are important to improve the patients' quality of life.
Diabetes medications are a common form of treatment for people with diabetes. Most diabetes drugs are designed for people with type 2 diabetes who are unable to control their blood sugar levels through strict diet and exercise alone. A number of research studies indicate that metformin may be beneficial in reducing incidence of a variety of cancers. According to A consensus statement of the European Association and American Diabetes Association for the Study of Diabetes, a tier system is used to prescribe medicines depending on how validated the medication is. The cost associated with diagnosed diabetes was $245 billion in 2012 compared to $174 billion in 2007. Out of $245 billion, $176 billion were the direct medical costs of diabetes.
It has been observed that diet and lifestyle to a certain extent does play an important role. It has been found and reported that in new cases of diabetes diet and lifestyle advice alone is required to maintain glucose levels in approximately 50%, of cases, while as 20-30% will require oral anti-diabetic treatment and insulin will be needed in 20-30% cases. The main idea and concern is to explore diabetes mellitus in terms of its past historical perspective, biochemical basis, economic burden, management steps along with the future perspectives which needs to be taken to minimize the great loss of damage caused by this metabolic disorder. Nevertheless, the effectiveness of current treatments for Diabetes is limited. Thus, a multidisciplinary approach and novel strategies to detect prevent, and treat Diabetes in the early stages is required.
Unlike other types of diabetes, gestational diabetes isn't permanent. Gestational diabetes affects 3–9% of pregnancies, depending on the population studied. Gestational diabetes generally resolves once the baby is born. Based on different studies, the chances of developing GDM in a second pregnancy, if a woman had GDM in her first pregnancy, are between 30 and 84%, depending on ethnic background. A 2015 review found that moderate physical exercise during pregnancy is effective for the prevention of gestational diabetes. More research is needed to find the most effective way for screening gestational diabetes.
Alternative Medical Therapies for Diabetes:
Some people with diabetes might benefit from additional treatments. Although some of these therapies may be effective, others can be ineffective or even harmful. According to research by the Food Standards Agency (FSA) in 2008, nearly a third of people in the UK take some vitamin, mineral or dietary supplement on most days. The main reason to take supplements is for general health and wellbeing. There is some but not enough scientific evidence to suggest that any dietary supplements can help prevent or manage type 2 diabetes or its complications.
Computerised Applications in Diabetes:
The predominance of diabetes is rising internationally. Poor glucose control increases the risk of diabetes-related complexities and an expansion in medicinal services use. Diabetes self-administration (DSME) has appeared to enhance glucose control, and accordingly may diminish long term complexities. Usage of diabetes self-administration instruction projects may not be possible for every one of the establishments or in creating nations because of absence of assets and higher expenses related with DSME preparing. With the expanding utilization of cell phones and Internet, there is a chance to utilize computerized apparatus for preparing individuals with diabetes to self-deal with their sickness. Various versatile applications, Internet entryway, and sites are accessible to help patients to enhance their diabetes mind. Be that as it may, the reviews are constrained to demonstrate its adequacy and money saving advantages in diabetes self-administration. Likewise, there are many difficulties ahead for the advanced industry. Computerized learning technology interventions that can empower patients in self-management of diabetes and support diabetes education over a distance.
Technologies for the Treatment of Diabetes:
The aim of diabetes treatment is to keep, blood glucose levels as near to normal as possible. Recent clinical epidemiologic studies have identified a high co-occurrence rate of diabetes and eating disorders with consequent increase in morbidity - revealing poor diabetes control as a major contributing factor for people with this comorbidity. Normalizing blood sugar levels without imposing other risks have become main focus for Diabetes Research Institute to save millions of children and adults. Though diabetes has no known cure right now, the recent medical advances and discoveries made by researchers, leads to hopeful treatment methodologies and possible ways to cure Diabetes.
Prospective studies suggest that the main pathophysiological defects leading to type 2 diabetes are insulin resistance and a relative insulin secretory defect. The main aetiological risk factors are age, obesity, family history and physical inactivity. Dietary risk factors have recently emerged. The disease burden related to diabetes is high and rising in every country mainly fuelled by the global rise in the prevalence of obesity and unhealthy lifestyles. Both forms of diabetes can lead to multisystem complications of microvascular endpoints, including retinopathy, nephropathy and neuropathy, and macrovascular endpoints including ischaemic heart disease, stroke and peripheral vascular disease. The premature morbidity, mortality, reduced life expectancy and financial and other costs of diabetes make it an important public health condition.
Related Conferences
17th Global Diabetes & Nursing Care Conferences March 8-9, 2018 Paris, France; 27th European Diabetes Congress, June 20-21, 2018, Rome, Italy; 2nd Diabetic Medication &Treatment Conferences September 28-29, 2018 Montreal, Canada; Diabetes and its Complications Conferences May 28-29, 2018 Osaka, Japan 3rd Metabolic Syndrome Conferences June 18-19, 2018 Dublin, Ireland
Related Societies:
USA: American Association of Diabetes Educators | American Diabetes Association | Canadian Diabetes Association |American Association for Clinical Endocrinology | Diabetes Canada
Europe: European Society of Endocrinology | Central European Diabetes Association | FAND - Italian Association of Diabetics |Italian Association for the Defence of the Interests of Diabetics | International Diabetes Federation- Italy
Asia-Pacific: Australian Diabetes Society | Asian Association for the Study of Diabetes | Diabetes Association of Nigeria |Diabetes Association of the Republic of China | Asian Diabetic Association
Market Analysis
We are overwhelmed to announce 29th International Diabetes Congress on Prevention of Diabetes and Complications" which is going to be held during September 27-28, 2018 Berlin, Germany. The Conference will be organized around the theme "Diabetes from Monitoring to Management".
This conference highlights the latest and exciting innovations in Diabetes & its Treatment. Diabetes 2018 Conference invites all renowned scientists, endocrinologists, surgeons, dietitians, radiation therapists, general physicians, primary health care specialists, talented young scientists, pharmaceutical industrial delegates and student communities across the globe to attend International Diabetes congress.
Importance & Scope:
Millions of people are suffering and also trying all kinds of diets, pills, and treatments to clear their mental fog, to boost energy and lose weight. Unfortunately, they will all fail unless they learn how to heal the underlying Diabetes issues.
Number of people suffering from Diabetes disorders continues to rise each year. As reported by the World Health Organization (WHO), on an average 1 out of every 13 people are diagnosed globally with Diabetes each year and also projects that diabetes will be the 7th leading cause of death in 2030. Around 60% of the populations effected with Diabetes diseases are uncaring of the situation.
Diabetes Meeting 2018 will feature the latest developments in research, diagnosis and prevention of diabetes, new insulin analogues, new technologies and devices for diabetic prevention, obesity and many more. Not only will this innovative conference enhance your practical and theoretical knowledge but also provides you with the unique opportunity to network with a wide range of professionals in the field of diabetes.
Global Diabetes Prevalence:
The world prevalence of diabetes among adults is 6.4%, affecting 285 million adults in 2010. It will increase to 7.7%, and 439 million adults by 2030. Between 2010 and 2030, there will be a 69% increase in numbers of adults with diabetes in developing countries and a 20% increase in developed countries.
Why Berlin, Germany?
The number of persons with diabetes was rising steeply as experts warn 270,000 new cases turn up in Germany every year. The prevalence and incidence of type 2 diabetes increased steeply from age 50 to age 80. We estimate that 8 million persons with type 2 diabetes are living in Germany today. Due to insufficient preventative measures, the findings of the German Diabetes Society (DDG) on the disease are alarming. The vast majority of diabetes patients (95%) suffer from type 2 diabetes, which is often caused by preventable factors such as lack of physical activity and obesity. The need for action is rising, as many new cases turn up in Germany each year. Diabetes has become one of the most threatening diseases in the EU. Unfortunately Germany ranks high on the list, with roughly two percentage points above the EU average of 8%.
In world 425 million people have diabetes and more than 58 million people in the Europe Region. It is estimated to reach 66.7 million by 2045. There were 7,476 cases of diabetes in Germany in 2017.
Today's Market Study of Diabetes in USA | Europe | Middle East | Asia Pacific
Europe: The number of people living with diabetes in Europe is expected to increase from 51 million in 2014 to 67.9 million by 2035, according to the International Diabetes Federation (IDF). Across Europe, around 1 in 11 adults is affected and the number is set to rise as the population ages.
USA: Diabetes Mellitus has been growing at an exponential rate and World Health Organization (WHO) estimates that diabetic population is likely to reach 356 million in 2030. The United States is expected to increase to 102 per cent in the diabetic epidemic in 2030 when compared to 2000
Middle East: The rate of diabetes in Arabian Peninsula is over twice the global average rate and much higher than some other areas of the Middle East and North Africa (MENA).
Asia Pacific: The Asia-Pacific Diabetes Care Devices Market has been estimated at USD 2.521 Billion in 2015 and is projected to reach USD 3.538 billion by 2020, at a CAGR of 7.41% during the forecast period from 2015 to 2020.
Studies show that men have higher rates of diabetes prevalence than women. Women with diabetes are more likely than men with the disease to have poor blood glucose control, be obese, and have high blood pressure and unhealthy cholesterol levels.
Why to attend???
Medical doctors, health care providers consider the prevention of Diabetes diseases as an essential tool to improve the general health status of the population. The proportions of people suffering from the disease are expected to increase in future according to a recent statistical survey. Realizing this imperative, Conference Series is set to organize 29th International Diabetes Congress for the upcoming year with a view to enhance research and promote awareness.
Societies Associated with Diabetes Research
German Diabetes Association
FAND - Italian Association of Diabetics
Italian Association for the Defence of the Interests of Diabetics
Association of Diabetes
Association National Italian Diabetic Athletes
Italian Society of Diabetology
International Diabetes Federation- Italy
Primary Care Diabetes Society
Australian Diabetes Society
Emirates Diabetes Society
Society for Biomedical Diabetes Research
Immunology of Diabetes Society
American Association of Diabetes Educators
American Diabetes Association
The Asian Association for the Study of Diabetes
International Association of the Diabetes and Pregnancy Study Groups
Diabetes Association of Nigeria
Association of Children's Diabetes Clinicians
Canadian Diabetes Association
For more details, please visit: https://diabetesmeeting.conferenceseries.com/
DISCLAIMER
The information developed in this report is intended only for the purpose of understanding the scope of hosting related international meetings at the respective locations. This information does not constitute managerial, legal or accounting advice, nor should it be considered as a corporate policy guide, laboratory manual or an endorsement of any product, as much of the information is speculative in nature. Conference Organizers take no responsibility for any loss or damage that might result from reliance on the reported information or from its use.
Past Conference Report
Diabetes Meeting 2017
Diabetes Meeting 2017 Report
Conference Series successfully hosted its premier 22nd International Conference on Prevention of Diabetes and Complications during October 12-13, 2017 at Park Inn by Radisson London Heathrow, London, UK.
Diabetes Meeting 2017 marked with the attendance of Organizing Committee Members, Scientists, Doctors, Diabetologists, Nurses, community care specialists, young and brilliant researchers, business delegates and talented student communities representing more than 20 countries, who made this conference fruitful and productive.
This 22nd International Conference on Prevention of Diabetes and Complications was based the theme "Diabetes from Monitoring to Management" which has covered the below scientific sessions:
Diabetes Types and Symptoms

Pathophysiology of diabetes

Genesis of Diabetes

Transplantations in Diabetes

Diabetes and its Complications

Computerised applications in Diabetes

Technologies for the Treatment Of Diabetes

Screening of Diabetes

Diabetes, Metabolism and Obesity

Paediatric diabetes

Diabetes and Associated Disorders

Gestational Diabetes

Emerging Focus on Diabetes Research

Diabetes Education and its Risk Factors
The conference was moderated by Prof Marisa Freitas, University of Porto, Portugal and Jana Votapkova, Charles University, Czech Republic. The support was extended by the honorable guests Arturo Solis Herrera, Human Photosynthesis Research Center, Mexico; Vithian Karunakaran, Colchester Hospital University NHS Foundation Trust, UK and below keynote lectures:
Why clinical trials show that strict glucose regulation does not prevent diabetic complications in T2D: Evidence supporting an alternative hypothesis for pathogenesis: Douglas N Ishii, Colorado State University, USA
Integrating diabetes care to improve diabetes care across the community- experience from North East Essex: Vithian Karunakaran, Colchester Hospital University NHS Foundation Trust, UK.
If glucose is not eukaryote cell power source, how understand diabetes mellitus? : Arturo Solis Herrera, Human Photosynthesis Research Center, Mexico.
The problems of vitamin D and metabolic syndrome: How might varying status affect
risks of its component disorders, and at what stage of risk development?: Barbara Boucher, Queen Mary University of London, UK
POWER2DM: Predictive model-based decision support for diabetes patient empowerment: Albert de Graaf, TNO, Netherlands.
Regulation of peripheral glucose uptake by regulating GLUT4 endocytosis: Ning Wu, Van Andel Research Institute, USA.
Conference Series acknowledge the support of below Chairs and Co-chairs for whom we were able to run smoothly the scientific sessions includes: Arturo Solis Herrera, Human Photosynthesis Research Center, Mexico; Vithian Karunakaran, Colchester Hospital University NHS Foundation Trust, UK and Dr. Bandar Manawer Alharbi, Prince Sultan Military Medical City, Saudi Arabia
Conference Series has taken the privilege of felicitating Diabetes Meeting 2017 Organizing Committee Members and Keynote Speakers who supported for the success of this event.
Last but not the least Conference Series wishes to acknowledge with its deep sincere gratitude to all the supporters from the Editorial Board Members of our Open Access Journals, Keynote speakers, Honourable guests, Valuable speakers, students, delegates and special thanks to the Media partners for their promotion to make this event a huge success.
With the enormous feedback from the participants and supporters of Twenty Second International Conference on Prevention of Diabetes and Complications, Conference Series is glad to announce its 29th International Congress on Prevention of Diabetes and Complications held during September 27-28, 2018 at Berlin, Germany.
Past Reports
Proceedings
Gallery
To Collaborate Scientific Professionals around the World
Conference Date September 27-28, 2018
For Sponsors & Exhibitors